Buy your ticket to the Gala and Hall of Fame Ceremony
---
---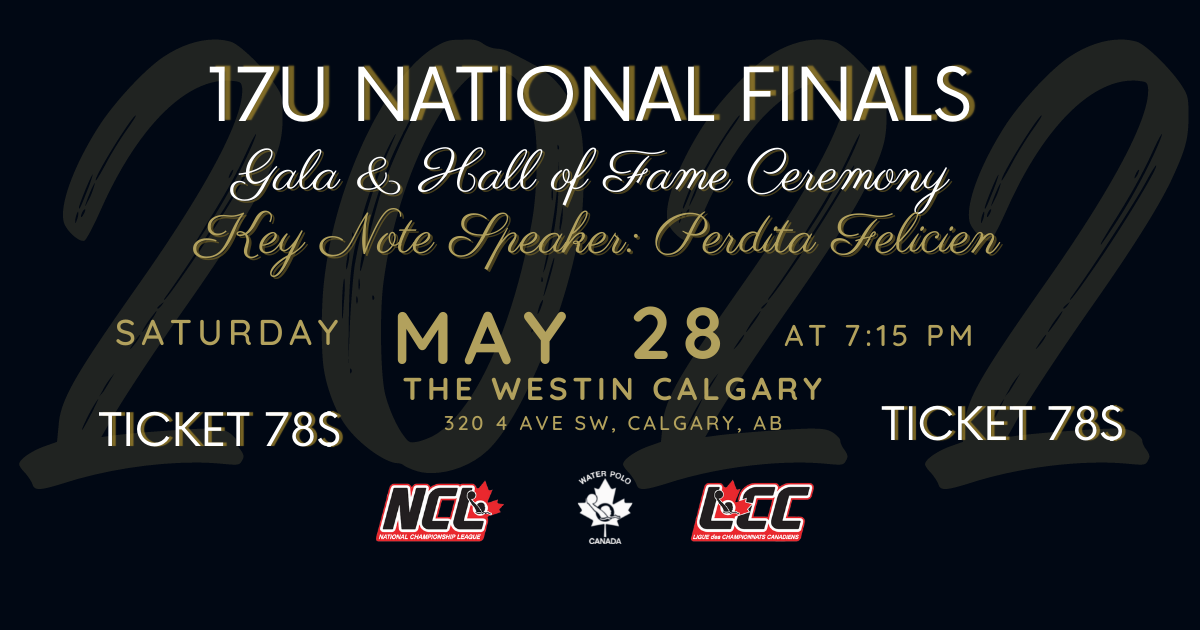 ---
Tickets for the Gala and the Hall of Fame Ceremony ARE AVAILABLE TO BUY NOW. Athletes an coaches participating in the 2022 U17 National Finals don't have to buy tickets.
DEADLINE TO BUY TICKETS IS MAY 18, 2022 AT 11H59 PM ET
Key note speaker:Perdita Felicien "I'm mostly known for racing all around the world over hurdles and being considered one of the best to ever do it. My career lasted more than a decade and nowadays I host a Television series called "All Round Champion", cover Olympic sports and most recently wrote a memoir, about my mother and I."
https://www.perditafelicien.com
Get your ticket as soon as you can!
First come, first serve!
You can buy your ticket by clicking here:
https://waterpolocanada.crowdchange.co/26492