Water Polo Canada is saddened by the passing of Frank Medek
---
---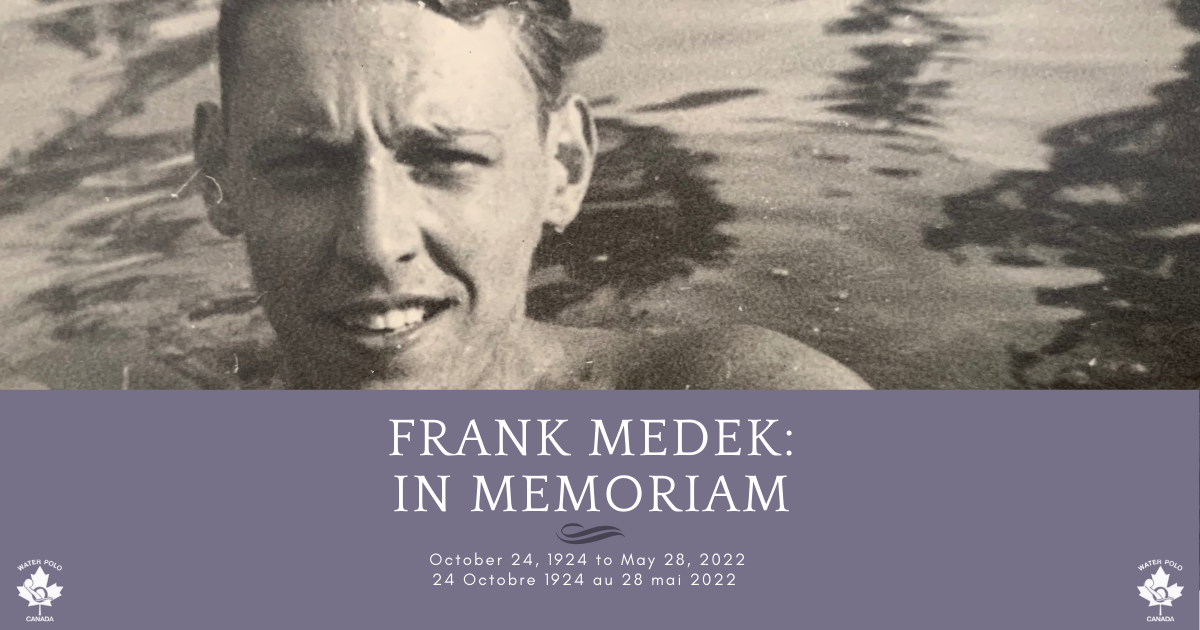 ---
Last Saturday, May 28, Water Polo Canada and the Hall of Fame Committee celebrated its first inductees to the new Canadian Water Polo Hall of Fame. One of these illustrous inductee was M. Frank Medek. Saddly, we learned during the ceremony that M. Medek had passed away that day. Water Polo Canada would like to extend its condolences to the Medek family and their friends.
All the Water Polo Canada community is saddened by the lost of one our founding member. His contribution to our sport was gigantic and we could not say enough how the history of our sport would not be the same without him. Here is a small biography of his life and numerous accomplishment in our sport:
"Frank arrived in Canada in 1952 as a refugee from the former Czechoslovakia. His impact on water polo during the crucial transition period of the late 1950's and 1960's was among the most significant of any figure in the sport. Frank, a true visionary, was one of the key builders of the Canadian champion water polo teams at the Snowden YMHA, the East End Boys Club and Concordia University in Montreal. He made key business contacts that helped generate funds for international events, sending teams to Europe and hosting foreign teams. Frank became the first President of the modern era Canadian Water Polo Association and led the selection committee for the first ever men's national team to compete at the 1963 Pan American Games. Frank's visionary approach helped propel Canadian water polo into its current era"