Meet the Men's 1978 FINA World Championships Team
---
---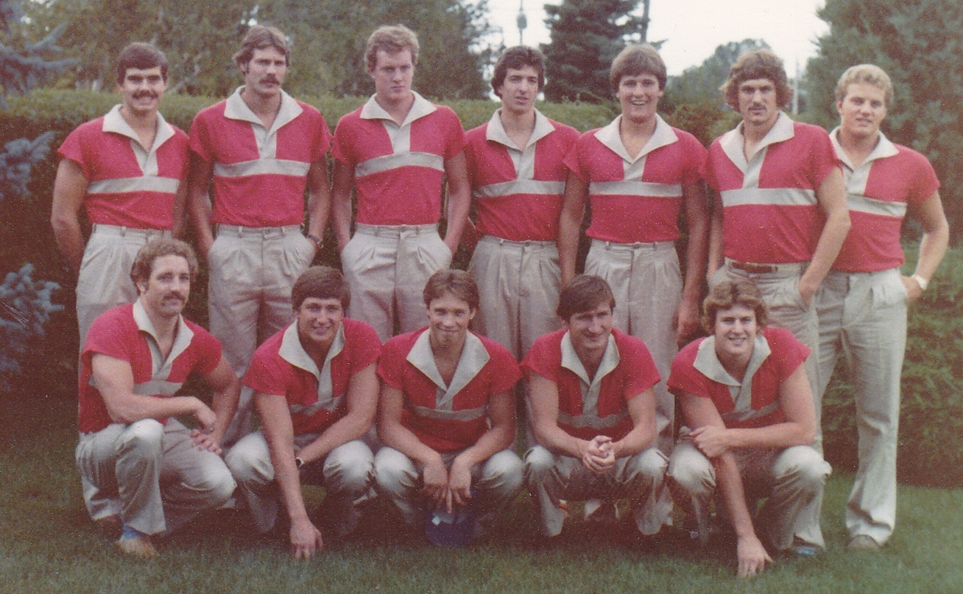 ---
Canada has a long history of involvement with the FINA World Championships. It second appearance was in 1978 in West Berlin, West Germany. Thanks to the work of the Canadian Water Polo Hall of Fame Committee and David Hart, we can provide with a picture of the team that represented Canada, their record and the names of each member of the team:
"The leadership of the Canadian men's program was in a transition phase with retired Olympians Gabor Csepregi (head coach) and David Hart (Technical Director) at the helm. Former Technical Director Reszo Gallov was in a mentoring role. The team was also in a rebuilding phase with only 3 of the 11 player roster having performed at the 1976 Olympic Games. A full-time training centre had been established in Ottawa for the men's program, making water polo one of the first-ever summer Olympic sports to create a full-time centralized program for its national team", mentionned David Hart.
On the picture
Back Row, left to right:
Geoff Brown, Guy LeClerc, Pat Simmons, Alex Juhasz, Dominique Dion, Jim Shockey and Mark Lawrence;
Front Row, left to right:
Paul Sullivan, George Gross, Serge Turcotte, Gabor Csepregi and Bill Meyer.
The results of the Canadian team were as follows:
Canada 1 Soviet Union 5
Canada 5 Australia 6
Canada 2 Italy 4
Canada 3 Cuba 8
Canada 3 Mexico 4
Canada 1 Holland 7
Canada 7 Mexico 3
Canada 7 Israel 0
If you want to contribute to the work of the Canadian Water Polo Hall of Fame, you can do it here:
https://waterpolocanada.crowdchange.co/23436