Employment opportunity: High Performance Manager
---
---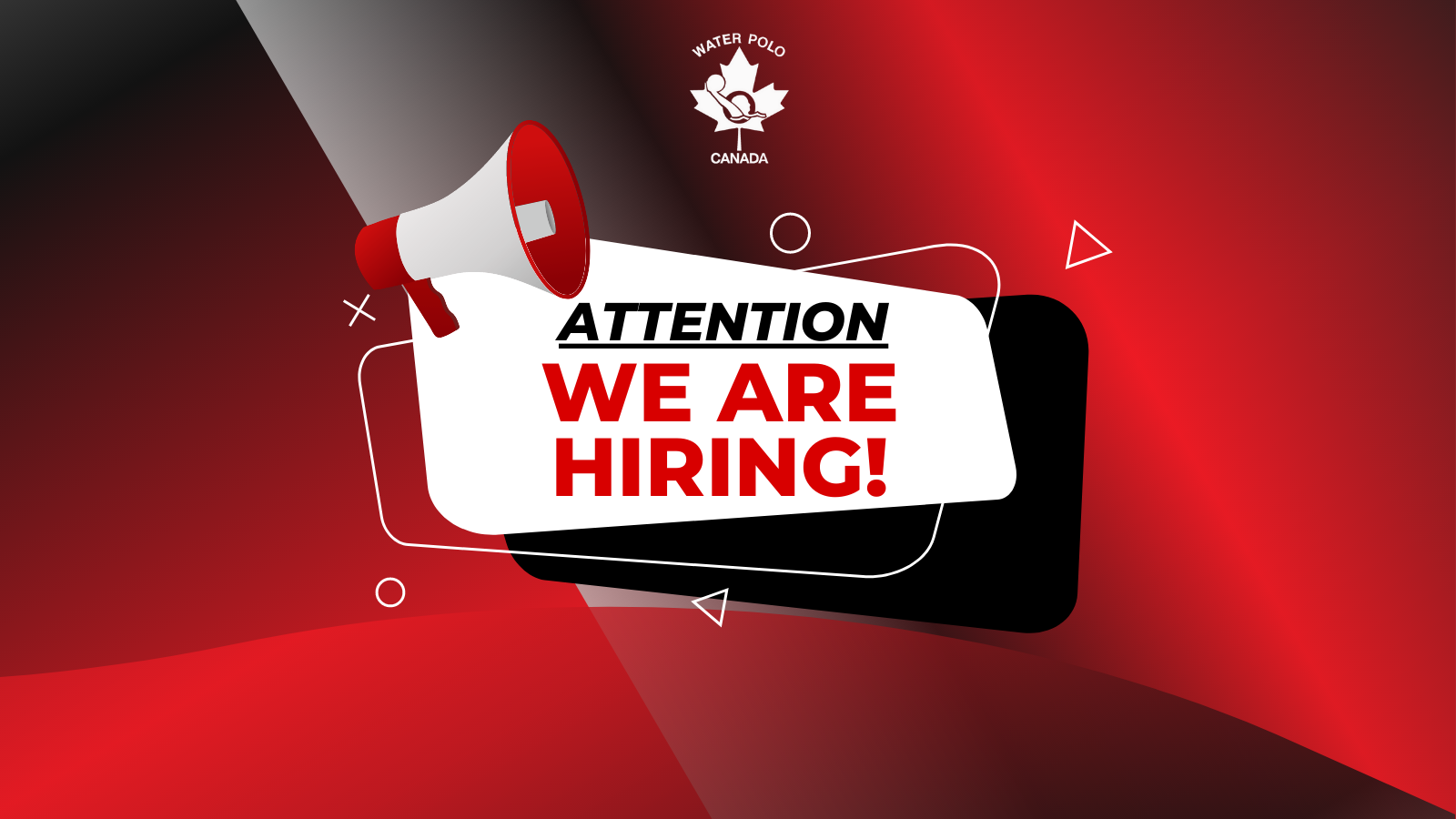 ---
WATER POLO CANADA EMPLOYMENT OPPORTUNITY
HIGH PERFORMANCE MANAGER (HPM)
Water Polo Canada (WPC) is the National Sport Organization for Water Polo in Canada. Its purpose is to lead the growth and the pursuit of excellence in the sport of water polo for all Canadians while respecting the following set of values: Integrity & Respect, Teamwork & Solidarity, Leadership & Accountability, Excellence & Professionalism.
Type of position and reporting:
This is a full-time position reporting to the High Performance Director.
Location:
WPC National Training Centre, located at the Institut national du Sport du Québec INSQ) in Montreal.
(Some flexibility may be possible with regards to remote work opportunities)
Scope of the Position:
The HPM works on the preparation and the delivery of WPC High Performance and National Team programs. He/she is responsible for a wide range of administrative, managerial, and logistical elements in support to the daily training and competition environment (DTCE) for the Senior National Teams on an ongoing basis. The HPM also provides support and leadership to the Age Group National Team programs.
Key duties and responsibilities:
The HPM will carry out various associated responsibilities including but not limited to:
Working with the National Team Head Coaches or designates to determine and arrange the daily facility needs within the daily training and competition environment (DTCE).
Provide the required administrative and logistical support for the DTCE, including all pool reservations, meeting rooms, dry land training needs.
Communication of program plans, schedules, schedule changes and other Head Coach/staff communications to all Training Centre athletes.
Coordinate integrated support team (IST) needs, appointments and interventions, including coordination with INSQ or other service providers as approved.
Assist with the preparation of budgets while ensuring proper linkage with the national office, including the initial preparation of budgetary projections for the purpose of the annual Own The Podium submission.
Coordinate and monitor assigned budgets.
Complete required purchases and ensure proper maintenance of all National Team equipment, apparel and supplies.
Ensure timely registration of teams and staff for all competitions.
Organise all logistics related to team travel, accommodations, transport and all other support requirements in accordance with training and competition schedules.
As required, represents, and supports team onsite in major competitions or camps in assigned functions
Coordinate participation of team members in public relation, fundraising or marketing activities.
Assist with the distribution and collection of data for the Athlete Assistance Program, accreditation lists, CCES, etc.
Assist with data gathering and preparation of documents in support of various High Performance projects.
Attend occasional meetings, conferences or other events / gatherings assembling partners from the Canadian sport system, on behalf of WPC.
Work in close collaboration with designated colleagues tasked with team leadership or management at various international events and training camps, through all phases of these projects.
Oversee day-to-day communication pertaining to HP / National Team programs and liaise with the Institut national du sport du Québec Parc Olympique or others for coordination of various logistical elements of the National Team programs and DTE.
Provide assistance and guidance and/or support to designated Team Managers assigned to Age Group National Teams, as required and directed by the HPD and in collaboration with the Pathway Manager.
Works on various WPC initiatives in the area of Safe Sport, Gender Equity, Inclusion, Wellness and Duty-of-Care as it relates to the High Performance and National Team programs.
IDEAL CANDIDATE
The ideal candidate is fluent in both English and French, has a college or university degree in a relevant field, and possesses a good understanding of team sport environments. The candidate is also a self-starter displaying outstanding planning, organizing and coordination skills as well as excellent inter-personal skills, combined with an exceptional work ethic.
REQUIRED QUALIFICATIONS
Post-secondary degree or education in a relevant field (a combination of education and experience will be considered).
Minimum 2 years experience related to the duties associated with the position, ideally including team coordination and supervision in sports, or otherwise related to the sports and physical activity sector.
Superior organizational and time management skills, with a strong ability to multi-task effectively and to work under time constraints and deadlines.
Fully bilingual (English and French), with strong written and verbal communication skills.
Proficiency with common IT tools (MS Office Suite, virtual communication platforms - Mac and/or PC environment).
Accuracy, rigour and attention to detail.
Ability to thrive in a complex environment, involving a multitude of simultaneous and concurrent tasks, operations and requests.
Proven ability to work autonomously and proactively, as well as collaborate and work effectively within a team environment.
Willingness to work variable hours, including occasional travel, evenings and weekends.
Knowledge of or involvement with sports, experience within competitive, high performance or recreational athletic programs and familiarity working with athletes and young adults are considered strong assets.
Salary for this position will commensurate with qualifications and experience. Excellent benefits package.
START DATE: October 1st, 2022
Applications including a resume, a cover letter along with salary expectations should be sent in confidence via email by no later than Sunday, August 21st, 2022, at 23:59 EDT to:
Water Polo Canada
Attention: Olivier Pineau - By email only: opineau@waterpolo.ca
We thank all those who apply. Only those selected for further consideration will be contacted. Water Polo Canada promotes Employment Equity. This position is financially supported by Sport Canada.