Water Polo Canada is looking for Coaches for its Age Group National Team Programs
---
---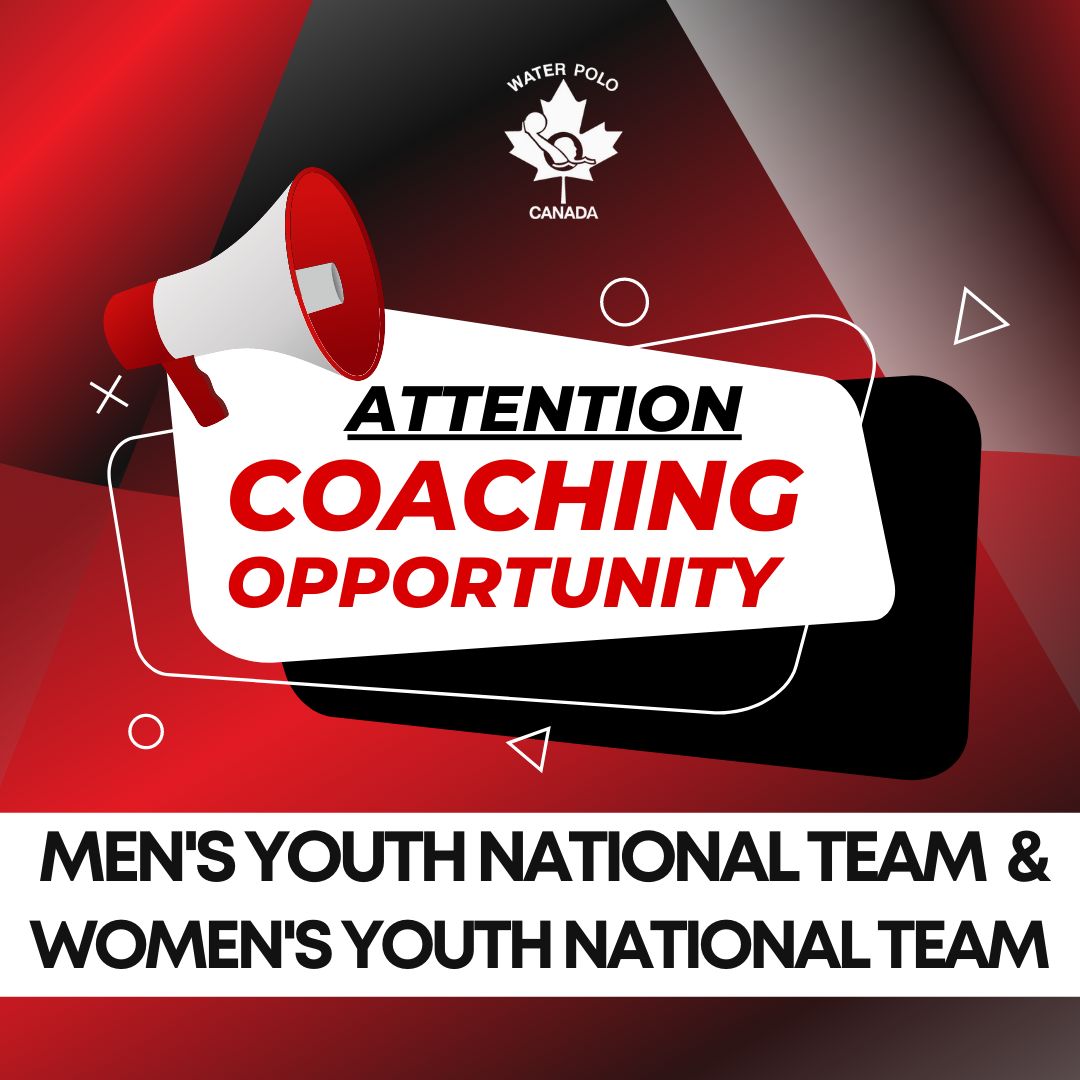 ---
Water Polo Canada (WPC) Coaching Opportunity
Age Group National Team (AGNT)
Head Coach Positions, Assistant Coach Positions, & Manager Positions
Water Polo Canada (WPC) is the National Sport Organization for Water Polo in Canada. Its purpose is to lead the growth and the pursuit of excellence in the sport of water polo for all Canadians while respecting the following set of values: Integrity & Respect, Teamwork & Solidarity, Leadership & Accountability, Excellence & Professionalism.
Available Positions:
Women's Teams:
Youth National Team Head Coach
Youth National Team Assistant Coach
Youth National Team Manager
Men's teams:
Youth National Team Head Coach
Youth National Team Assistant Coach
Youth National Team Manager
Nature of the Agreement:
These are part-time and limited contractual agreements for provision of coaching services. All WPC Age Group National Team Programs are under the supervision of the Pathway Manager.
Term:
Contracts will be for the length of a competition cycle (Pan-American Championship & World Championship), usually spanning over two years, with year 2 continuation subject to a positive performance review after the conclusion of the first season.
Location:
To be determined based on the location of competition.
Scope:
The various coaches and support staff / service providers will be engaged in the processes for team selection, preparation and execution of training periods, and preparation and execution of competition periods. Coaches and support staff / service providers will also be expected to report on the successes and opportunities within each of their programs. Assistant coaches may be asked to perform some managerial tasks.
Qualifications:
All coaches applying to provide their services in these areas must have their NCCP Competitive-Development Multisport modules completed. Certified status is considered an asset.
All service providers must be able to travel domestically and internationally.
Disclaimer:
As per its high-performance plan and established strategies in collaboration with its High-Performance and funding Partners, Water Polo Canada retains the right to pre-determine various coaching positions listed above.
Applications including a resume, cover letter, and list of which positions you are interested in providing your services for should be sent in confidence via email by no later than
Monday, October 31, 2022 at 13:59 EDT to:
Water Polo Canada
Attention: Andrew Muir - By email only: ahmuir@waterpolo.ca
We thank all those who apply. Only those selected for further consideration will be contacted by Water Polo Canada.